Sous Surface, 2012-14
Series from cyanotype prints on paper. 42 x 29.5cm.
Reference:
Wikipedia
This series is produced by filtering sunlight through plastic bags.
Cyanotype is a photographic printing process that gives a cyan-blue print. Two chemicals are used in the process. The English scientist and astronomer Sir John Herschel discovered this procedure in 1842. A positive image can be produced by exposing it to a source of ultraviolet light or sunlight. The process was popular in engineering circles well into the 20th century. The simple and low-cost process enabled them to produce large-scale copies of their work, referred to as blueprints.
—Photography: Julien Gremaud and Viktor Kolibàl, 2014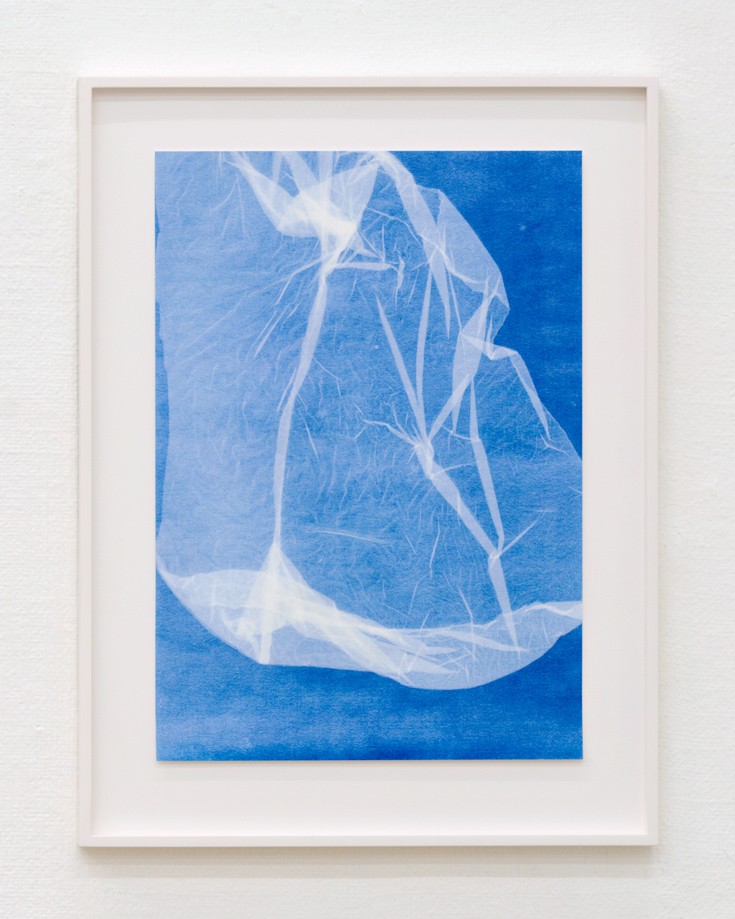 Installation view,
Kunstmuseum Solothurn,
Switzerland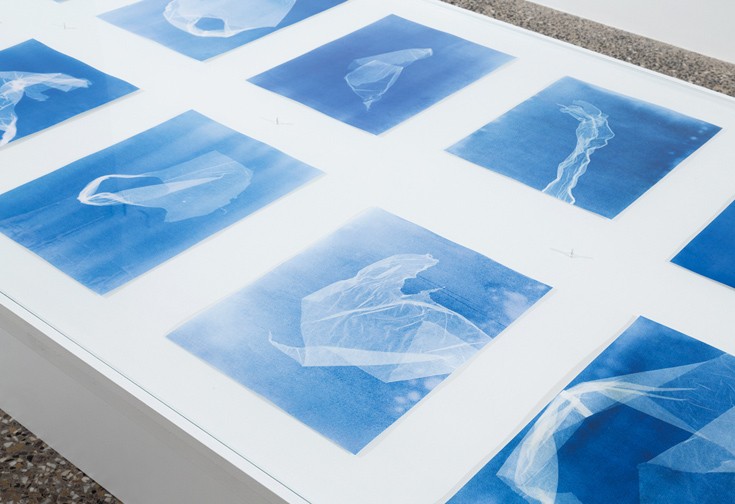 Installation view,
Musée Jenisch,
Switzerland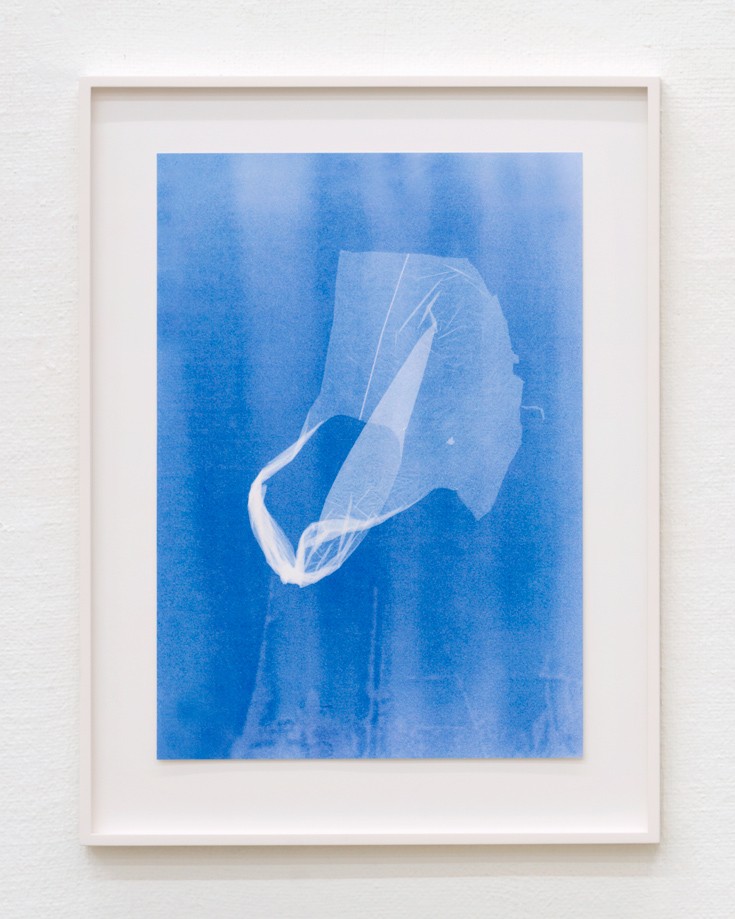 Installation view,
Kunstmuseum Solothurn,
Switzerland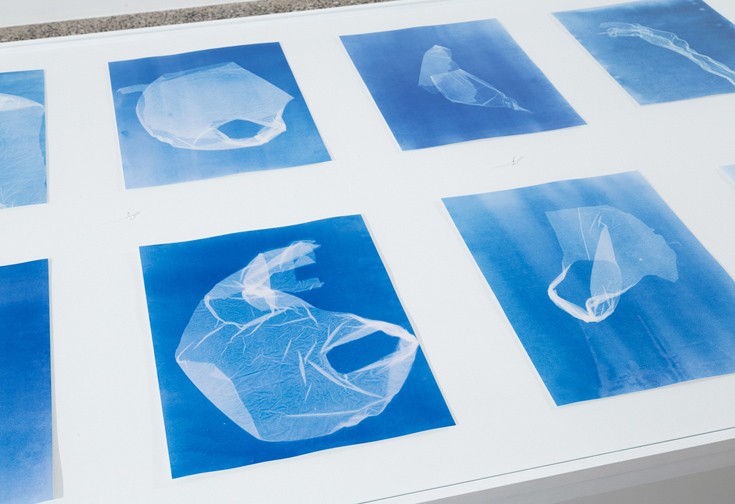 Installation view,
Musée Jenisch,
Switzerland