A la recherche d'une intimité perdue, 2016

Installation view. Dépenses, Contemporary Art Center, Labanque, Béthune, France.

This work was produced as part of the exhibition, Dépense curated by Léa Bismuth and presented at the Labanque, Béthune, from October 2016-February 2017.
The exhibition theme takes references from the book of the French writer Georges Bataille, "La part maudite" (The Accursed Share), a philosophical and economic essay published in 1949 exploring the notion of "unconditional loss." The economy in question no longer depends on a logic of profit and consumption, but a much broader consideration, taking into account "the effervescence of life", the energy resources of the Earth, and "the excedente energy".
"A la recherche d'une intimité perdue" is an olfactory work produced in collaboration with the Swiss perfumer Andreas Wilhelm. This fragrance is composed of fifty different molecules; among them a high proportion of tuberose, a rare flower with a strange smell very close to the human skin. The Fragrance evokes the scents of the earth, combining the human body, extracts from the wetlands, decaying insects, masculine sweat, blackcurrant buds, and iris among others. Though the fragrance evokes hints of the earth, it is mostly of our own fleshy and sweaty body covered with prohibited flowers that power the fragrance.
This attractive, yet repulsive fragrance is diffused in the room and the entire floor of the museum.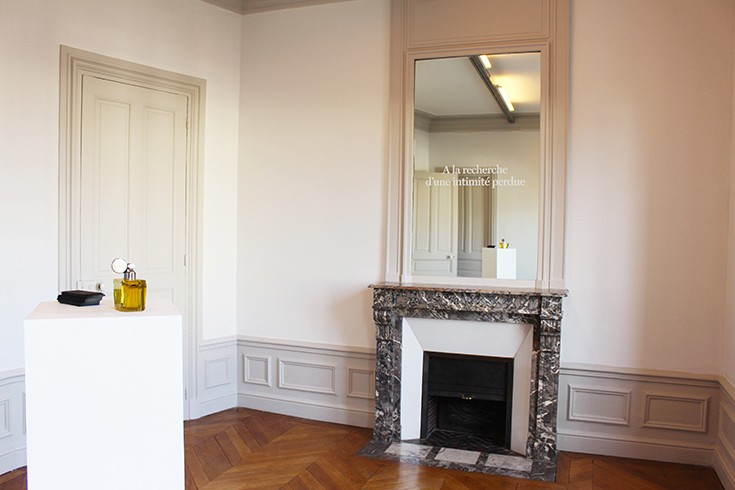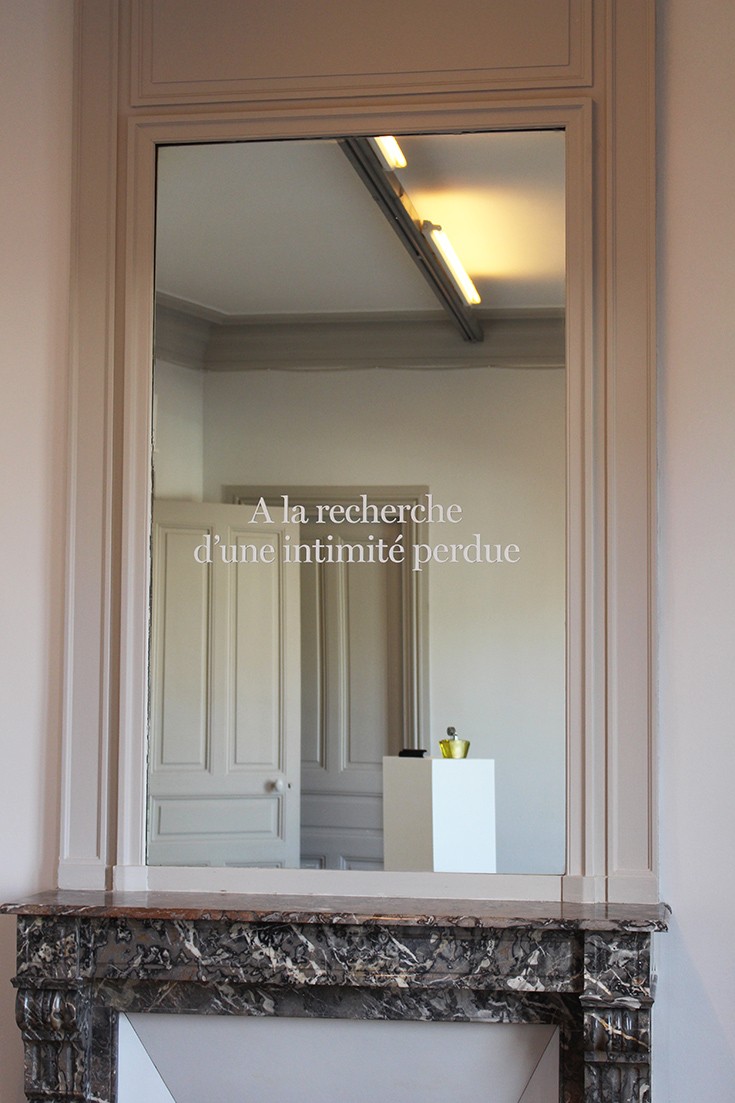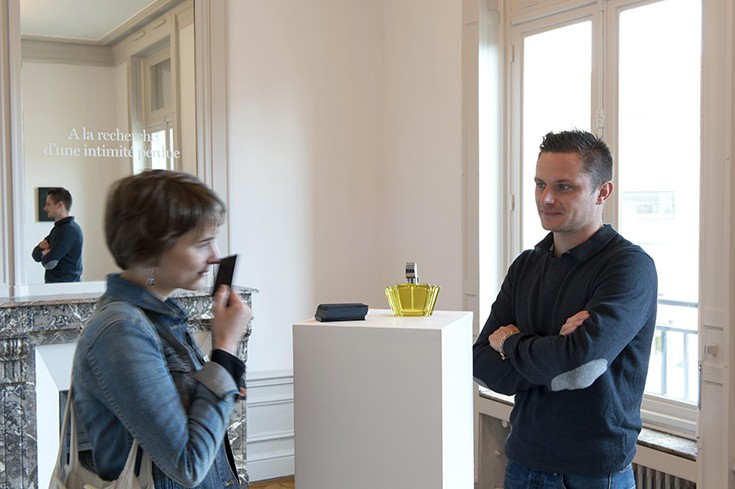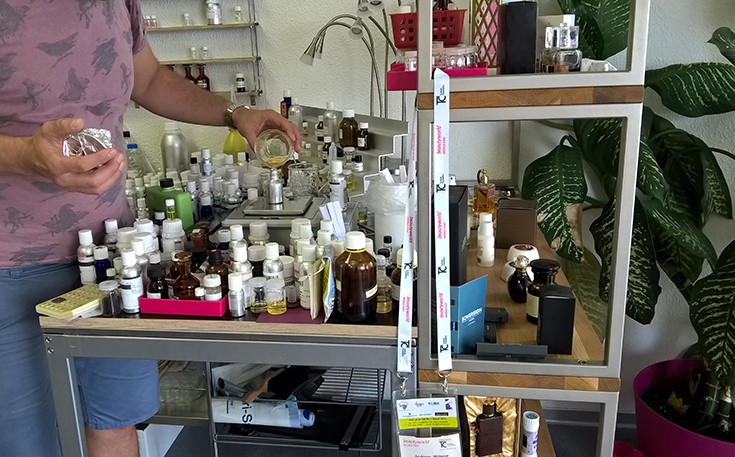 Work in progress with
the perfumer Andreas Wilhelm
in his Laboratory in Zürich, Switzerland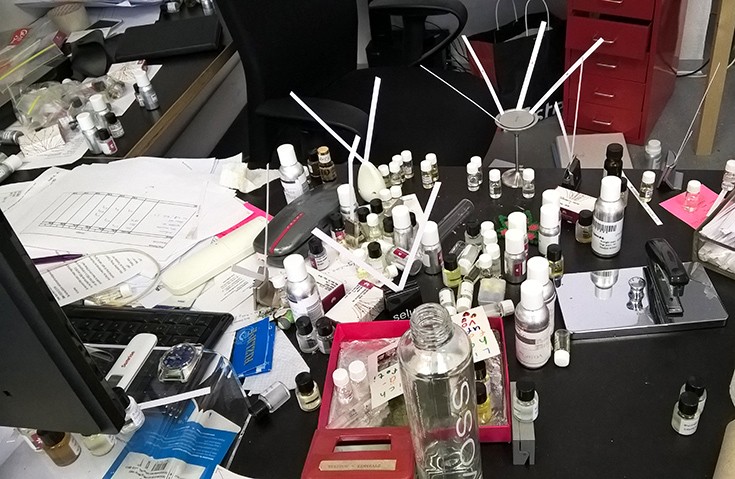 Work in progress with
the perfumer Andreas Wilhelm
in his Laboratory in Zürich, Switzerland