Voir une voie

Installation view,New Orleans, US

Initiated by Manon Bellet, an artist and New Orleans resident since 2016, and Erik Kiesewetter, an independent multi-disciplinary designer. Voir une voie ( to see a voice) it's an ongoing project who poses the question of the relationship between art and public space—in our present and for the future—during this public health crisis.
The central idea is to invite an artist, writer, or thinker to submit a short text and / or image. This submission could range from an article, poetry, fiction, or a text of one's own composition— what has been read or written about during the pandemic reflecting the difficult time we are collectively facing that may give us hope or alternative ways of thinking and processing our environment.
Each Saturday evening from 8.30—11p, these texts and images are projected as a loop on the neighboring façade from our home in New Orleans.
So far 40 artist from Europe and the US have submit projects.To archive the project we have pamphlet, designed and printed by Erik Kiesewetter-Constance. So far an edition of 5 has been printed.
—Photography: Erik Kiesewetter- Manon Bellet
L'homme est la nature prenant conscience d'elle même
Humanity is nature becoming self-conscious.
Submission from Manon Bellet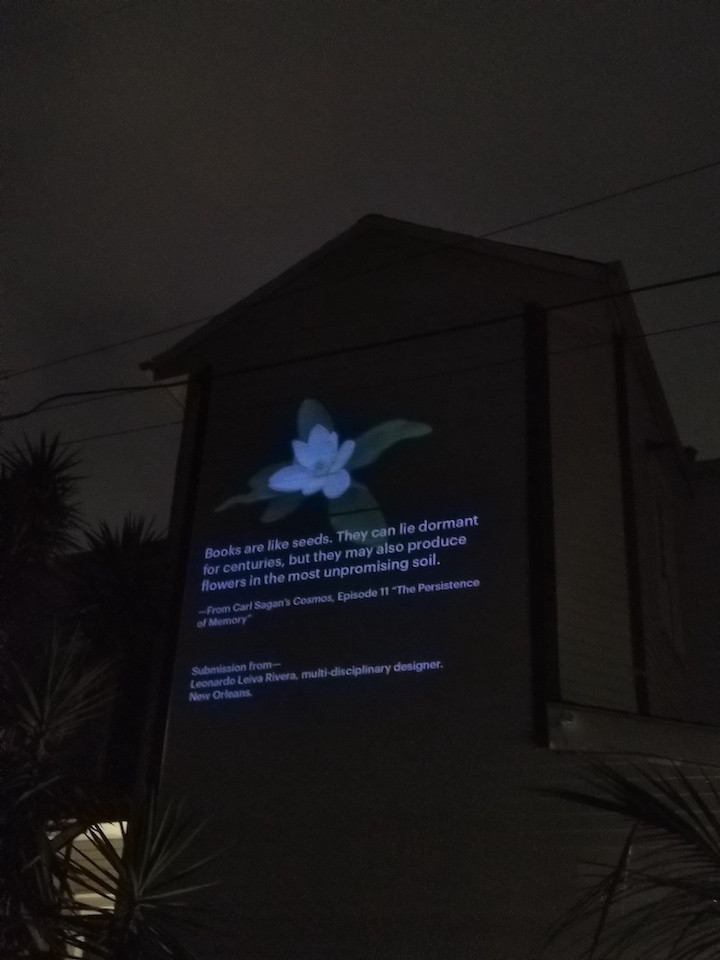 Cosmos
Submission from Leonardo Leiva Rivera
Last night it did not seem as if today it would be raining.
Submission from Stephen Fowlkes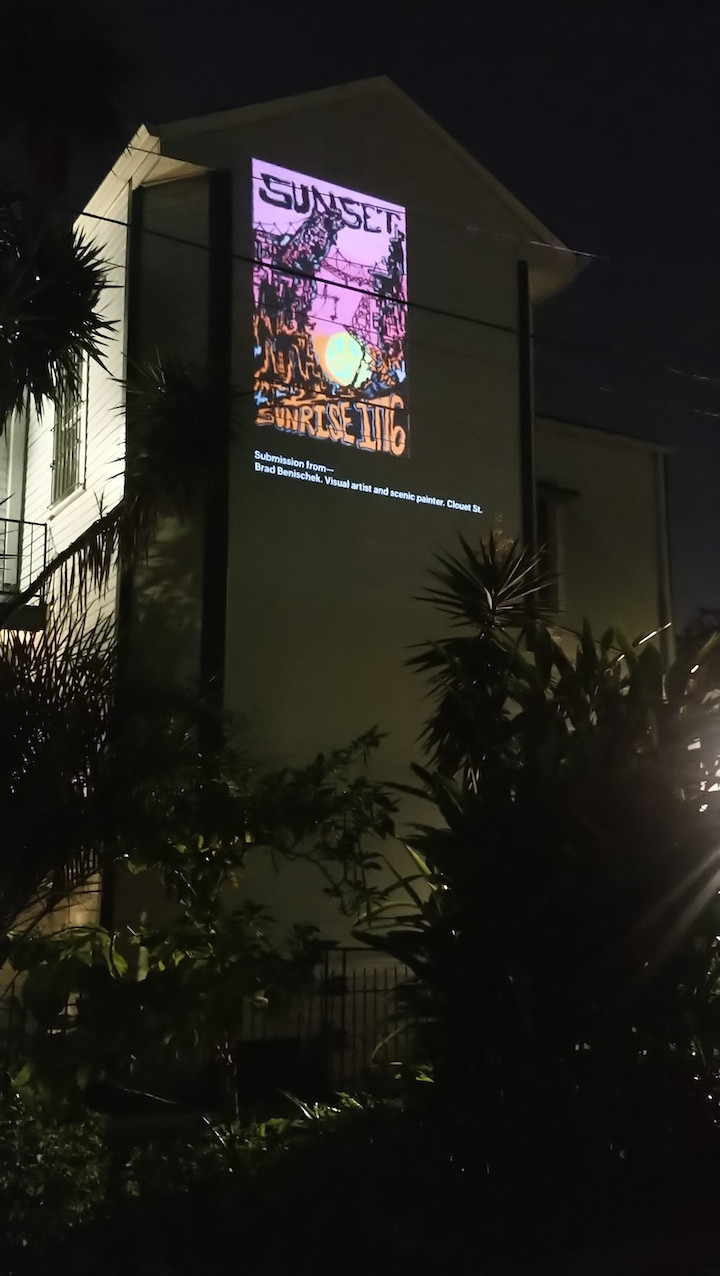 Sunset Sunrise 1776
Submission from Brad Benischek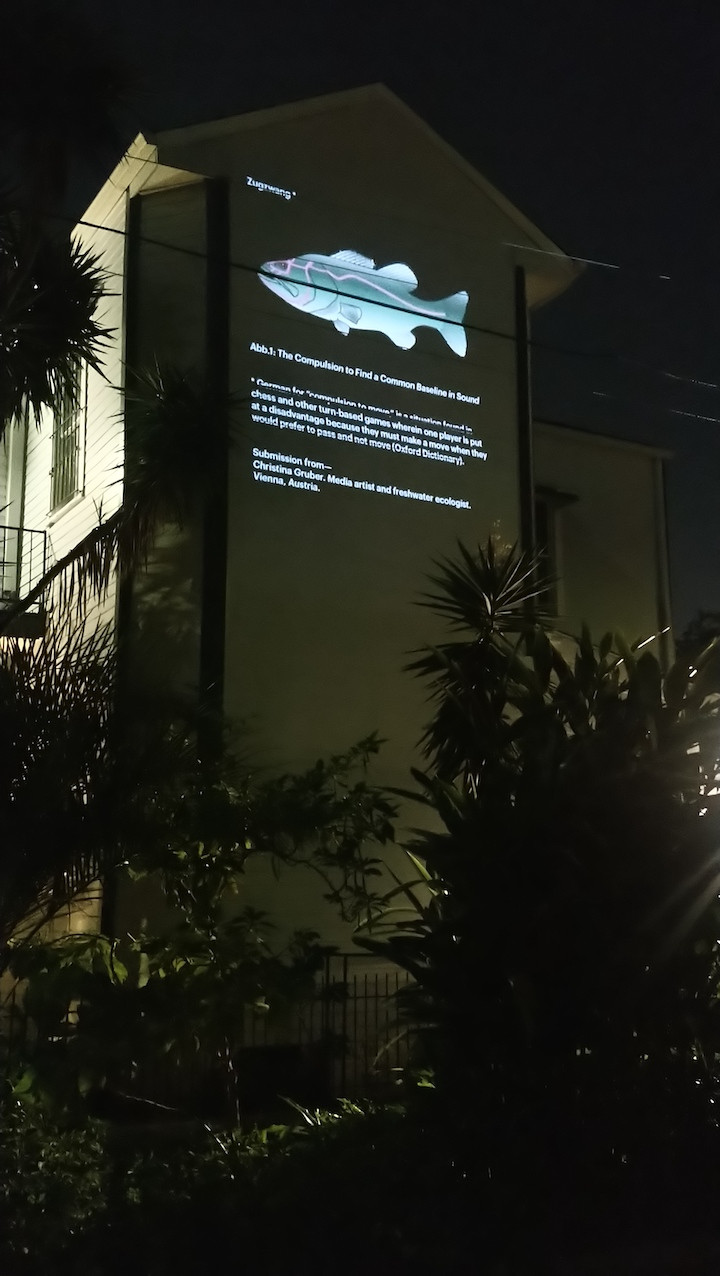 Zugzwang
Submission from Christina Gruber